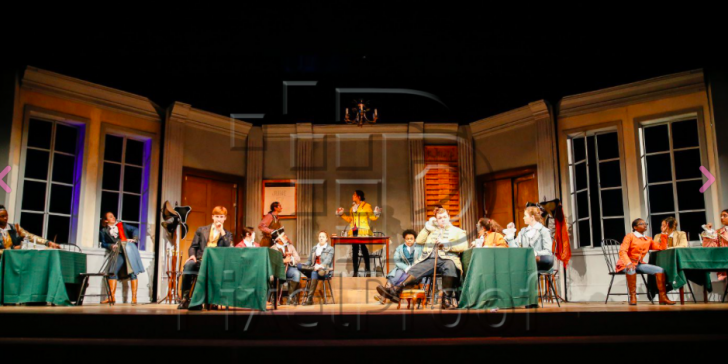 By Student Blogger Christine from Belgium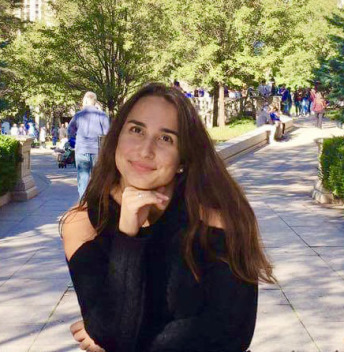 As exchange students, it is preferable that we participate in activities at our school. Being fond of sports, I joined the tennis team at the beginning of the year where I made friends and played at the varsity level. But the start of a new school year also meant choosing classes. So along with my Host Parents and my Coordinator, we went to my high school (Bradford High School) to register and chose my classes.
Immediately I noticed how varied and interesting the classes were compared to the more "traditional" classes I took in Belgium. I got to pick my own classes, and I was so glad with my choices of psychology, dancing, English, and acting. I was really excited to have classes of acting as I had done a couple of productions when I was younger, and I wanted to learn more about acting as well as developing this aspect of my personality.
Right from the start, I knew I was going to like acting class: the teacher was really nice to me and understood what I was going through, as she had been a Host Parent in the past. The other students were really nice to me, and soon enough I felt comfortable to truly be myself and unfold my talent. Bradford High School is well-known and respected in the domain of theater arts and has participated for many years in the International Thespian Festival.
As the months went by, I enjoyed acting more and more, and one day, out of the blue, a teacher who produced the school's plays came up to me and asked me something I could have never hoped for: she asked me if I was willing to take the place of someone who couldn't do the show anymore.
I got the unique experience and chance to join the cast of 1776 and play the role of Stephen Hopkins, the congressman from Rhode Island. The version of 1776 we were doing was unique and never attempted, as the cast was inter-race, inter-gender, and of course, international. I joined two weeks before opening night, and these couple of weeks are called 'tech week' in the theater world, which is when the whole cast and crew runs through the show and gets the details about how to deliver lines and explore emotions.
During that period of time, we had the honor to have guest director Cheri Steinkellner (a four-time Emmy Award winner and two-time Golden Globe Award recipient) among us.
With this play, I got to meet new friends and have a better understanding of the conditions under which this country was created, but it also allowed me to get out there and have a role on the stage in front of hundreds of people !
The role of Stephen Hopkins will forever be engraved in my heart.