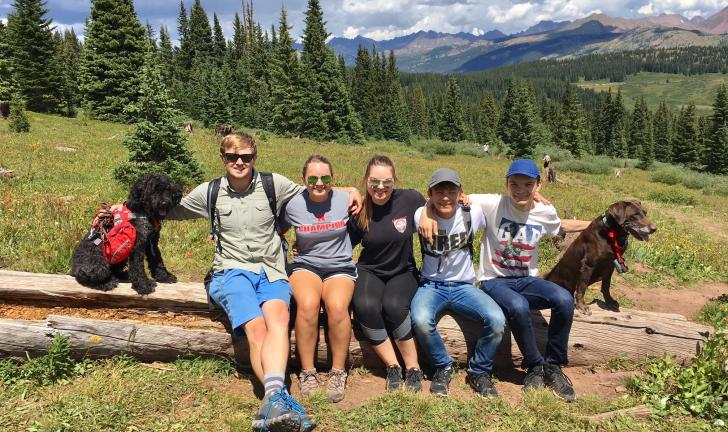 Open your home and your mind
You and your family can make a difference in the world by hosting an international exchange student through a Nacel Open Door program.
You'll travel without leaving home as you learn firsthand about other cultures from your student, and see your world from new eyes as you help your student experience American culture. The homestay experience enriches perspectives in a way that cannot be taught in the classroom, read in a textbook, or seen in the movies—for both you and them. Apply today to become a host family!
What Do We Look for in a Host Family?
It's simple—we seek regular families, of all sizes and beliefs, who can provide a safe and stable home environment. Our host families range from single-parent households to extended families with children of all ages at home. You do not need to be wealthy or live in a large home to host—your family provides a welcoming, supportive environment and "everyday American experiences," which, to these students, are priceless.
"Hosting has really enriched our family and made us closer as a family."   - Former AYP Host Family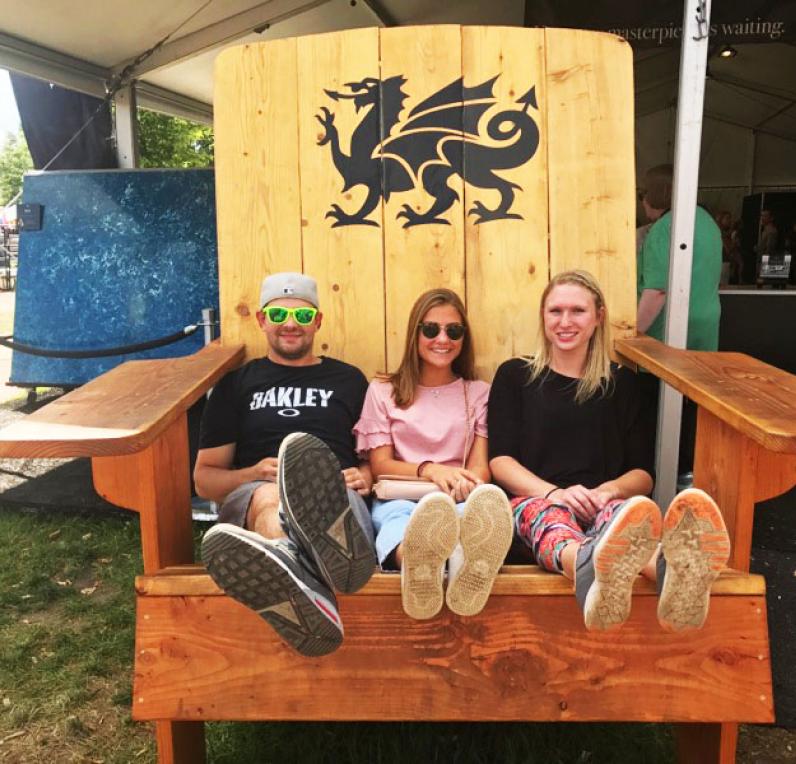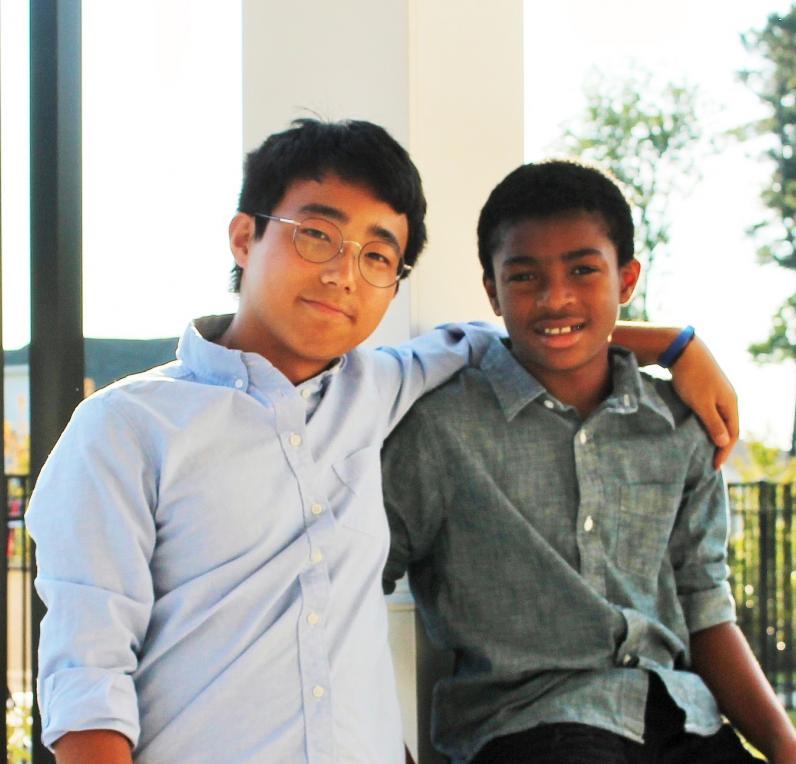 Choose the program type & duration that works best for you

Academic Programs: public and private schools; one-semester or year-long
Short Term Programs: Summer and winter

Provide the following:

Room and board in a safe and clean home of any size
A receptive and supportive family environment 
Loving parental guidance
Are responsible for their own spending money for entertainment and clothing
Have their own insurance
Are encouraged to share in family, school, and community activities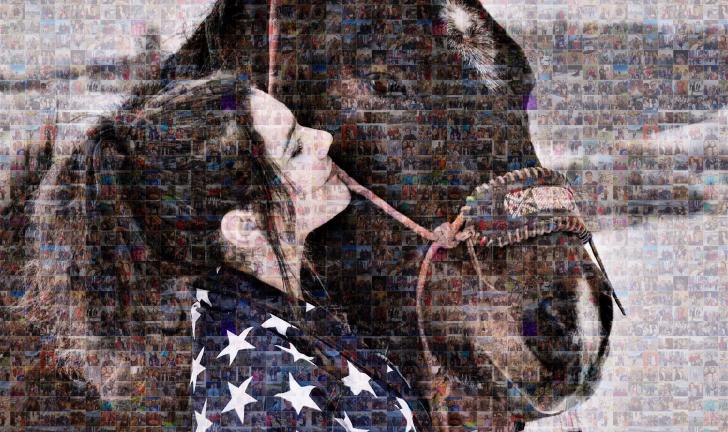 Would You Like Us to Contact You
If you'd like to learn more about becoming a host family to an international student, we'd love to speak with you. Complete the form below, and if possible, include a few dates and times that work for you and we will contact you.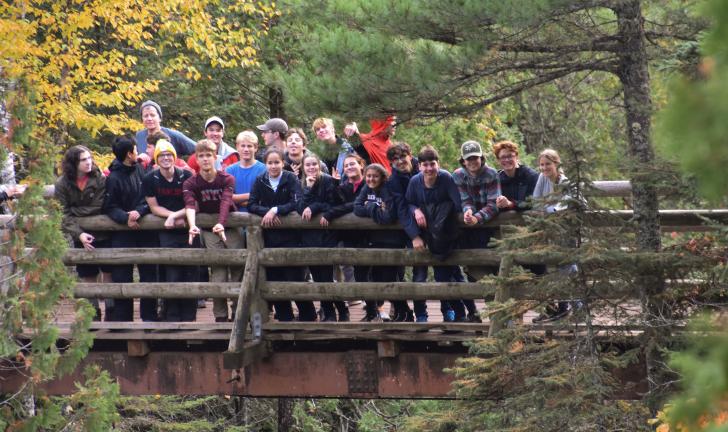 Cultural Experiences
What Are Exchange Students Like?
Nacel Open Door and our partners abroad carefully screen, and strive to accept only students that will be positive role models and successful international students.
Just like host families, students have a wide range of interests, personalities, and life goals. As a general rule, our students are young people who want to learn about the United States, American culture, and improve upon their English language skills. Some students have international collegiate goals, and others are purely seeking the cultural experience. Students are screened and chosen based on their maturity, academic achievement, adaptability, and English capabilities. Our goal is to help your student to be a quality match for your family!
Students stay with their host families for the duration of their program, which can be as short as two to eight weeks, or for a full academic period of five months, ten months, or a calendar year. Students begin these programs at various times of the year and may attend a public or private school. However, you will be the one to choose which program type, arrival time, program length, and student will best fit with your family.
"A life enriching program. Never thought I would host an exchange student and now can't imagine life without the experience. I can't say enough about the positive impact this had on our lives."   - Former AYP Host Family
Hosting At A Glance
What Kind of Support Do I Receive?
You'll have a local representative as well as the support of experienced national office staff available 24/7, should the need arise. Your local representative will act as a liaison between you, your student, the school and the NOD national office; all working together to allow you to have an enjoyable and worthwhile experience.
Nacel Open Door has high standards for program satisfaction. As such, we comply with the standards set forth by the Council on Standards for International Educational Travel (CSIET) and the U.S. Department of State for educational and cultural exchange. 
"This was our first year hosting with Nacel but not our first year hosting students! Nacel was awesome to work with and gave us all the tools we needed!"   - Former PSP Host Family
Application Process
To host a student, you'll first need to complete our online Host Family Application. Please note that the application is best completed on a desktop/laptop computer.
Fill out each section within our Host Family Application. If you have any questions during this step, please contact us.
A local representative will then contact you to complete the screening process, which is based on Department of State regulations, CSIET standards, and NOD policies of best practice. Student safety and wellbeing is our top priority: in order to host with NOD, a family must be willing to participate in our screening processes and you must be at least 25 years old. All host family members over 18 years of age (or who will be turning 18 during the duration of the program) must complete a criminal background check. A home visit, completed by a local representative, is also required to ensure that the student will be safe and secure.
Once your screening process has begun, the local representative works to match you with a student who best meets your family's interests. NOD will also facilitate school acceptance for students on academic programs.
Once the NOD National Office receives all required paperwork, including secured school acceptance, NOD will send your information to a foreign partner to complete your match. You will then receive an email from our office containing your student's full information, and we invite you to begin communicating directly with the student. Families often report that the first contact with their international student is a truly exciting event!
Keeping Connected
Our Blog, NOD Voices, is full of fun stories, helpful tips, inspiring videos, and so much more!