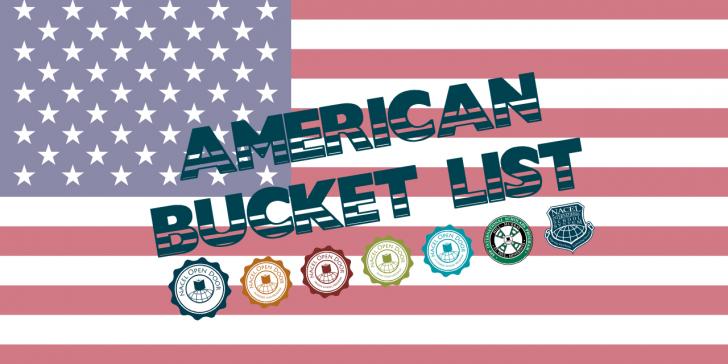 Our students talk about their time in America as a dream come true. In our year-end surveys, most students say that their time here was too short.
How can you host families help their student make the most of their experience in the U.S.? Create an American Bucket List!
Before your student arrives, we encourage your family to sit down and make a list of the top 10 activities, places, or events you'd like to share with your student. From a simple tour of your hometown to a road trip to the Grand Canyon, there are a variety of ways, both big and small, to help your student discover our country and culture.
Plus, you might even learn something yourself!
We'd love to see what you come up with for your area! Please share your list with us on Facebook or Instagram, and be sure to take lots of pictures when you're out and about!
Below is a sample list:
1. Attend Sporting Event
Go cheer on the hometown team, and maybe even tailgate before the game!
2. Go to a Drive-In Theater
Two things we do well in America: movies and cars. Find one near you.
3. Go out for Pizza
You won't have to look far: there are over 61,000 pizzerias in the U.S.
4. Visit a National/State Park
America's best idea should be shared.
5. Go to a State/County Fair
Deep-fried everything. Here's a list of state fairs.
6. Shop at the Grocery Store
Find out what your student likes to eat, and they'll be shocked by all their options.
7. Go Ice Skating or Ice Fishing
Especially if your student is from a warmer climate!
8. Listen to American music
Catch a live show of jazz, the blues, country or bluegrass to hear true American sounds.
9. Family Board Game Night
Make memories on a random weeknight with Clue, Jenga, or Catchphrase.
10. Go on a Road Trip
An American pastime, a road trip shows students the expanse of our country.