Congratulations Nacel Open Door Star, Chenxi Li!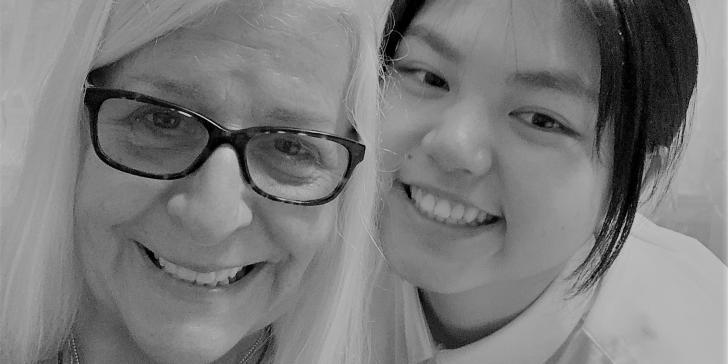 Chenxi Li was nominated by her Local Representative, Hope Egolf, who said, "Chenxi works very hard at her studies and consistently does an outstanding job. She is able to balance her time with her host family, online studies and her schoolwork. She is such a pleasure to work with, consistently scores well academically and is very focused on her education and her future. Chenxi is one of NOD's Private School Program students and attending Archbishop Wood Catholic High School in Warminster, Pennsylvania.
Chenxi's AP calculus teacher said "Chenxi is both responsibly industrious as well as creatively curious. She demonstrates follow through and always does what she says she will do. Whether that means budgeting enough time to practice a concept until mastery or completing early action college applications ahead of schedule. Furthermore, she constantly offers alternative perspectives when solving math problems – a great gift to the classroom culture." 
On a recent class reflection, Chenxi wrote: "Even though science is a big part of my life, painting is something I think could define me. Each painting takes me at least two weeks to finish. When I paint an object or the landscape, I have to spend a lot of time observing. The progress of observation always brings me a lot of surprises. The shape of shadow, the position of each object and the differences between colors can make things different. Also, when I mix the oil paints together to get the color I want, sometimes, I will get the color that I didn't expect but looks really good. The best part of the painting is that it is the only thing I can fully concentrate on the whole time and never feel bored."
Bravo Chenxi, and thank you for being one of NOD's Stars!