Congratulations Nacel Open Door Star, Jose Santiago Gutierrez!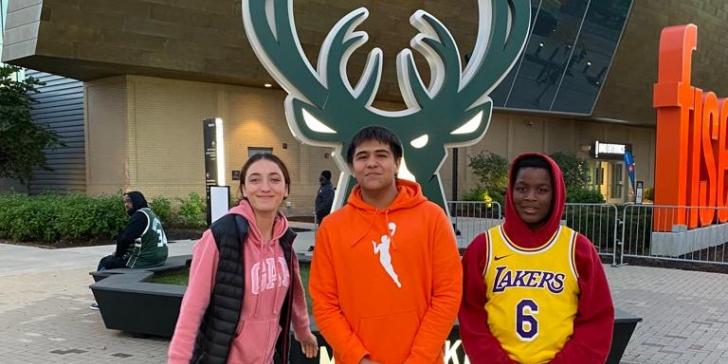 Jose Santiago Gutierrez, who goes by Santi, is a Mexican student in NOD's Academic Year Program living in Kenosha, Wisconsin. Santi is from Mexico City and decided to embark on a Nacel Open Door exchange journey due to his mom having a remarkable experience as an exchange student.
Santi is a big L.A. Lakers fan and has enjoyed attending Chicago Bulls and Milwaukee Bucks games during his stay in Wisconsin. Santi's favorite experience was trying out for and making the Tremper varsity boys basketball team. The team made it to the state playoffs and won a pivotal game on his 18th birthday. 
Santi enjoys spending time with his host mom and host brother. They shoot hoops and play games together. Santi is looking forward to spending time with his friends and host mom over the next few months. His family will attend his graduation ceremony and his host mom is planning a party with family and friends to celebrate.
Congratulations, Santi, and thank you for being one of NOD's Stars!