Congratulations Nacel Open Door Star, Laura Hankins!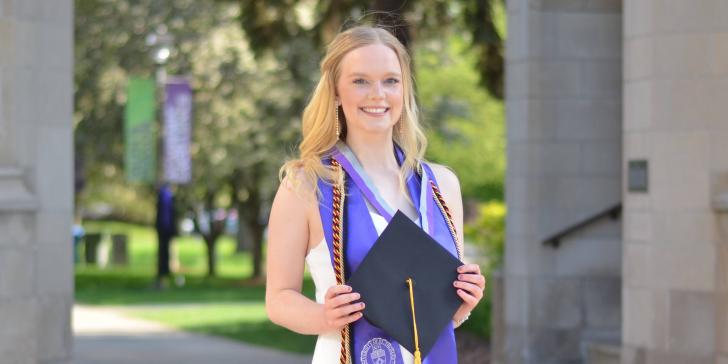 Nacel Open Door (NOD) is excited to introduce one of our amazing Congress-Bundestag Youth Exchange (CBYX) alumni students and a Nacel Open Door Star, Laura Hankins, of North Mankato, Minnesota! Laura was one of our CBYX Vocational scholarship winners for 2018-2019.
The CBYX Vocational Scholarship provides an opportunity for American high school graduating seniors to spend the year after graduation in Germany. While there, students learn German, go to a German high school, and work in German internships, all while living with a host family. U.S. students can learn more about the program now, and look for the 2024-2025 application to open in the fall.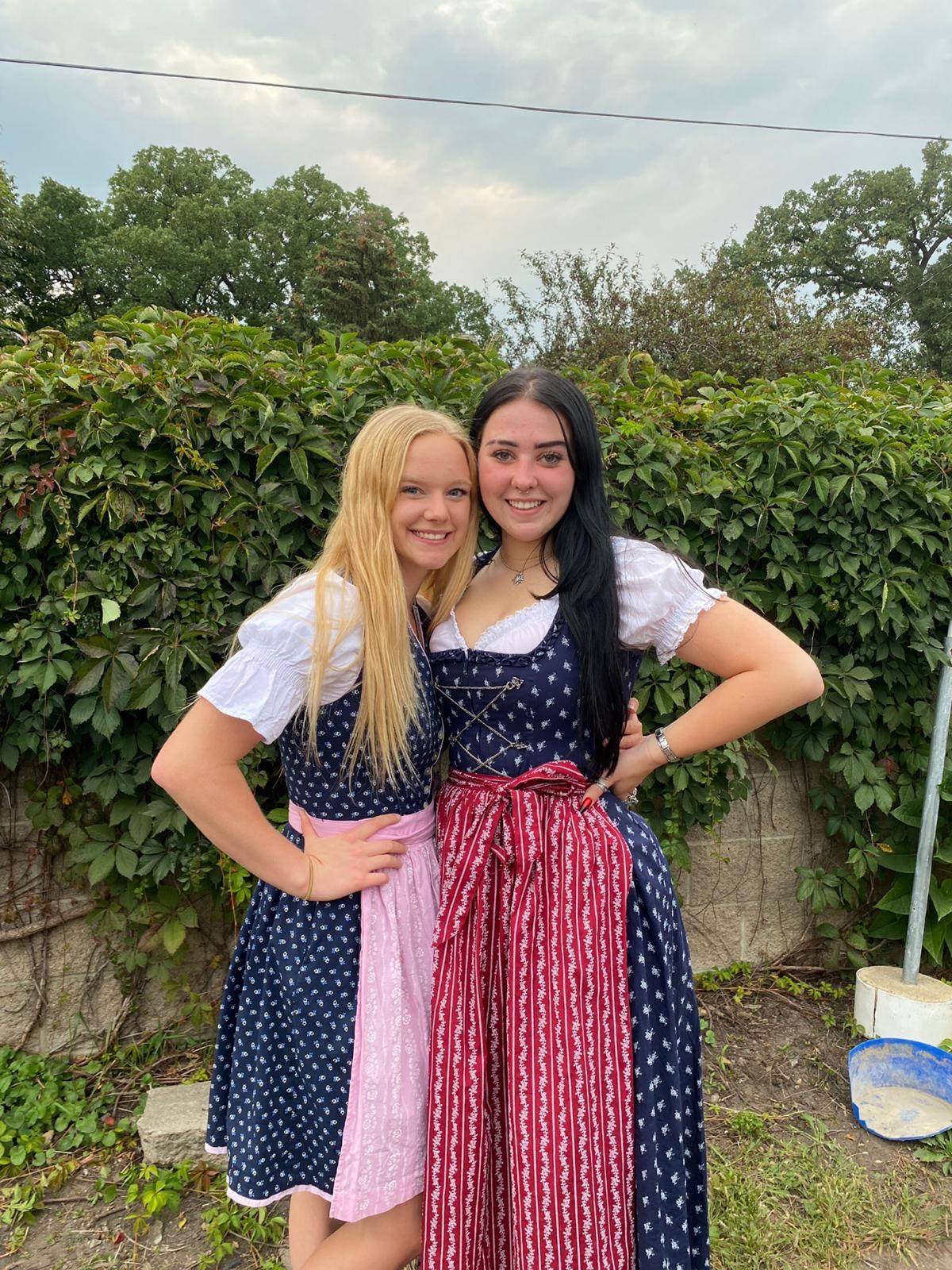 During Laura's CBYX year she lived with a German host family near Hanover. Her interests were in exploring the field of medicine, so she completed internships in the medical field. While working with a local hospital, she spent a month helping out in the cardiology unit and then a second month in the birth center. After this internship, she worked as a paramedic intern for a local German Red Cross ambulance team. Both of these internships were integral experiences that helped her decide she wanted to devote her life to studying medicine!
Now in her final weeks at the University of St. Thomas, in St. Paul, Minnesota, Laura still feels the impact that this CBYX year had on her. During her freshman year, she quickly joined the German Club on campus and was able to meet many international students and new friends that she never would have met otherwise. During her last two years at St. Thomas, Laura served as a Co-president of the German Club and worked to create a club that would bring students of all backgrounds together and give them a second family on campus. It was wonderful to be able to share her CBYX experiences with the members of the club and try to inspire them to study abroad as well.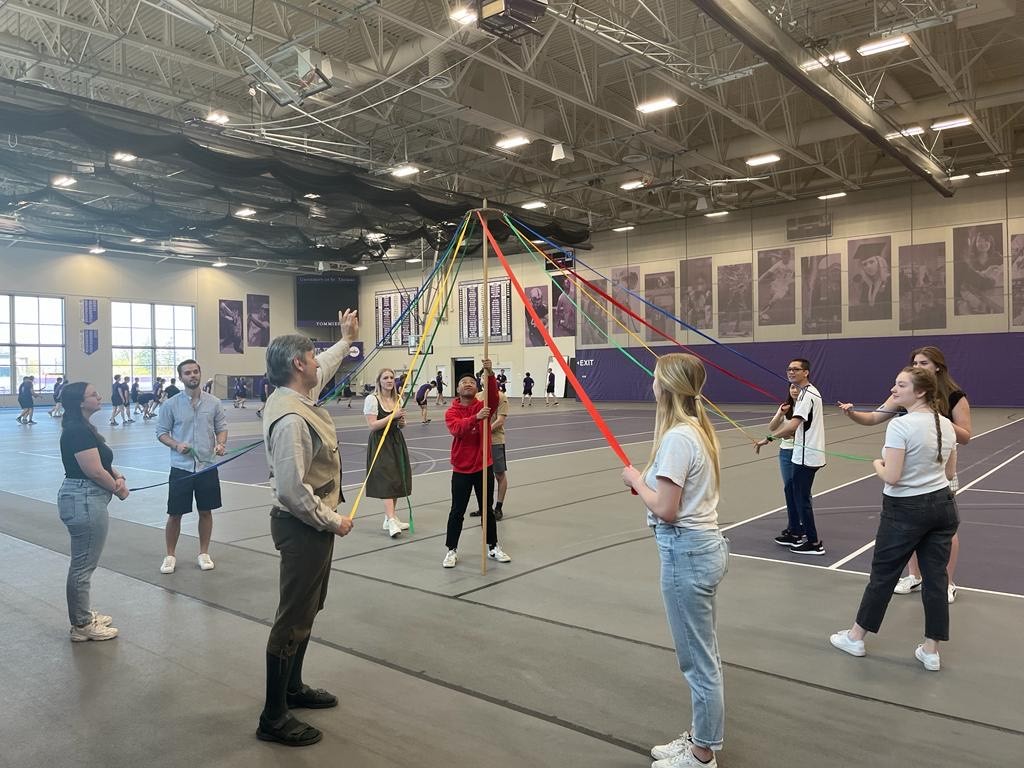 Even during her Summa Cum Laude examination to graduate with a B.S. in Neuroscience, Laura drew on things she learned during my CBYX year. Her senior portfolio, titled "American Healthcare Reforms for a Sleep Deprived Population" looked at current neuroscience research on sleep while comparing the U.S. and German healthcare systems. This made for a much more meaningful project where Laura was able to directly compare things like maternal leave time between the two countries and discuss potential reforms for the future.
Laura shared, "My CBYX year opened my eyes to the diverse community of learners around me and inspired me to reach out for new experiences that made all the difference during my time in college. Some of my best experiences from college are dancing salsa and bachata with the Columbian international students, and attending the annual Viennese Ball in Eau Claire, Wisconsin with the St. Thomas German Club. After I graduate, I will be continuing my chemistry research project on a Fulbright-Austrian Marshall Plan Foundation Award for Research in Science and Technology in Vienna, Austria. Again, I will be using what I learned during my CBYX year every day. Needless to say, the experiences I had during my CBYX year helped me solidify my interest in medicine and have enriched my life ever since." 
Thank you, Laura, for being a NOD star and a standout U.S. Ambassador! Congratulations on your Fulbright-Austrian Marshall Plan Foundation Award.
Nacel Open Door is proud to administer the Congress-Bundestag Youth Exchange (CBYX) Vocational Scholarship. To learn more about this great gap-year opportunity, visit www.nacelopendoor.org/cbyx.