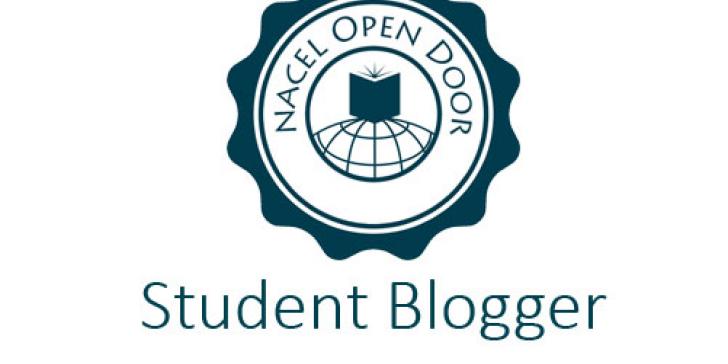 Note: Sarah is a Private School Program (PSP) student from South Korea. She was a Student Blogger for us last year, and is back to write for us again this fall!
By PSP Student Blogger Sarah Jang
What crazy paths all of us have to take to get to get to a single destination: college! I just cannot recall how many panic attacks and binge eating I had to get through to cope with daily stress. However, out of all this, I also developed good habits such as exercising and socializing with people.
No irony intended, but we should all be stressed. By being stressed, we learn how to enjoy life in a healthy manner. In all stages of life, there are different kinds of difficulty. These stages are like the staircase you take to get to a certain floor or level. The more staircases you endure, the higher "level" you will eventually end up at.
With that being said, I would like to just talk freely about how I think high school should
be lived. I am currently a senior at a high school trying to get to a college. More so, the college. We all know that we will get into a college, but we worry because we want to get into the college, which is probably a reach or simply harder to get into. It can be tough with thousands of things to manage all at the same time: SAT, SAT subject tests, TOEFL, AP tests, college essays, and some high school drama in between. The advice I would give to others and myself is to not tackle them all at once. You will become overwhelmed and not get anything done. Take it step by step, stair by stair, and do one thing at a time. Eventually, you will get there.
I know even taking one step at a time is difficult when you have so much on your plate
with so little time to tackle everything. Just breathe and relax. Treat yourself, because you will be more productive later. It may seem like the world, or even your life, is coming to an end, but people before us have all gone through the same thing, moved on, and ended up being perfectly content with where they are. Just remember that you will be one of those people soon, and take it stair by stair while enjoying the way there!