Happy National Park Week!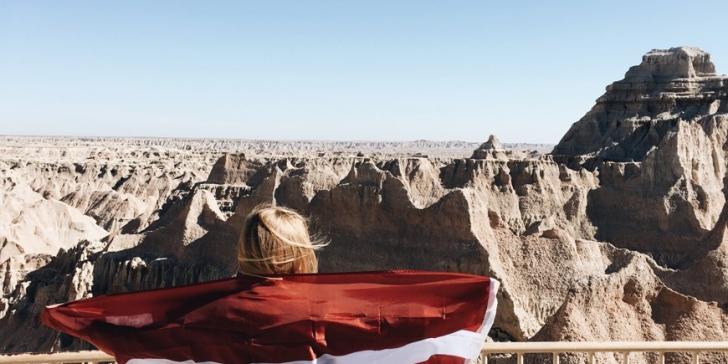 "If future generations are to remember us with gratitude rather than contempt, we must leave them something more than the miracles of technology. We must leave them a glimpse of the world as it was in the beginning, not just after we got through with it."
"We must not only protect the country side and save it from destruction, we must restore what has been destroyed and salvage the beauty and charm of our cities … Once our natural splendor is destroyed, it can never be recaptured. And once man can no longer walk with beauty or wonder at nature, his spirit will wither and his sustenance be wasted."
- Lyndon B. Johnson
President of the United States
National Parks Week runs from April 21-29, and we want to get in on the celebration! National Parks, monuments, and memorials hold a special place in the hearts of many Americans, and we're happy we have so many students who get to experience the beauty and majesty of the United States by visiting these unique landscapes and historical sites. Enjoy these photos of our international students experiencing the natural wonders of America with their host families.