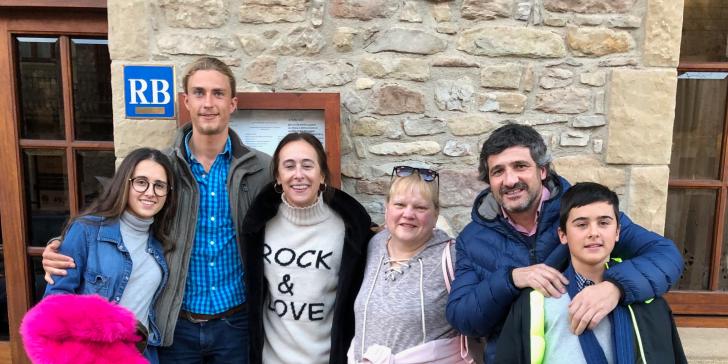 "There is a family for every student."
While simple in words, the practice is far more complex, and doubly so in the many small towns our reps and coordinators place students. But for nearly 20 years, one woman has hosted, found families, and infused culture into Boyne City, Michigan, and surrounding communities. The result is a wonderful web of global connections.
For Academic Year Program Coordinator Chris Wacholz, every student is special, whether she hosts them or places them with another family. When she first took an interest in hosting in 1999, she didn't think she'd even receive a student, since she was a single woman. But she did, and her and Katharina are still close to this day, with Chris planning a trip to her wedding in October. In all, Chris has hosted 12 students and placed hundreds more.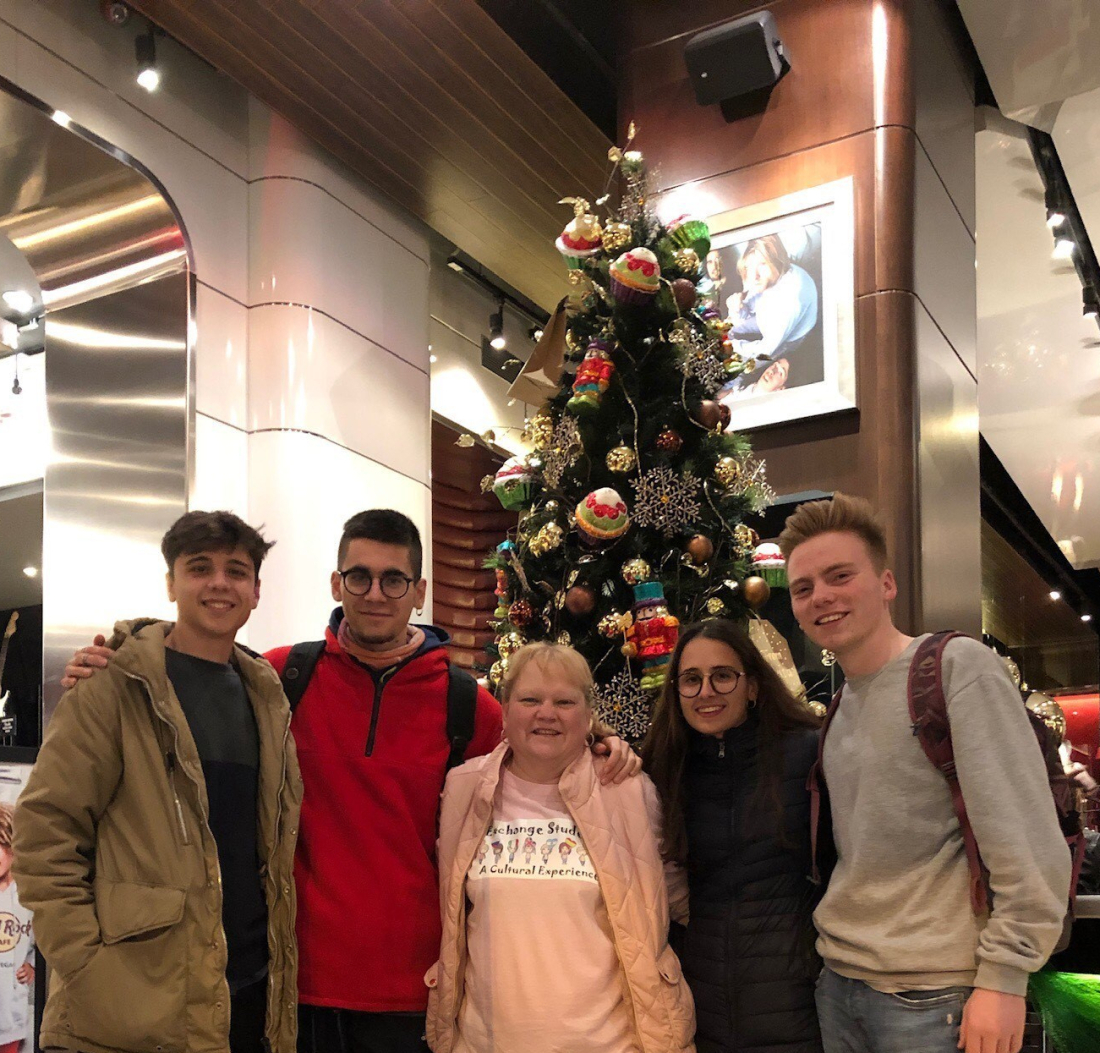 "I look at them as my children, and know that their parents have entrusted their most precious possession to me," Chris said.
From the Kyrgz boys calling her Chung Ana (Big Mama), sign of great respect, to wedding invitations, those special connections last. Chris uses her vacation time to visit former students and their families, and often sees multiple former students per trip.
"I try to (visit students) every year, and made my first trip in 2000 to visit Katharina," Chris said. "Whenever I travel, it is always to visit my kids and their families."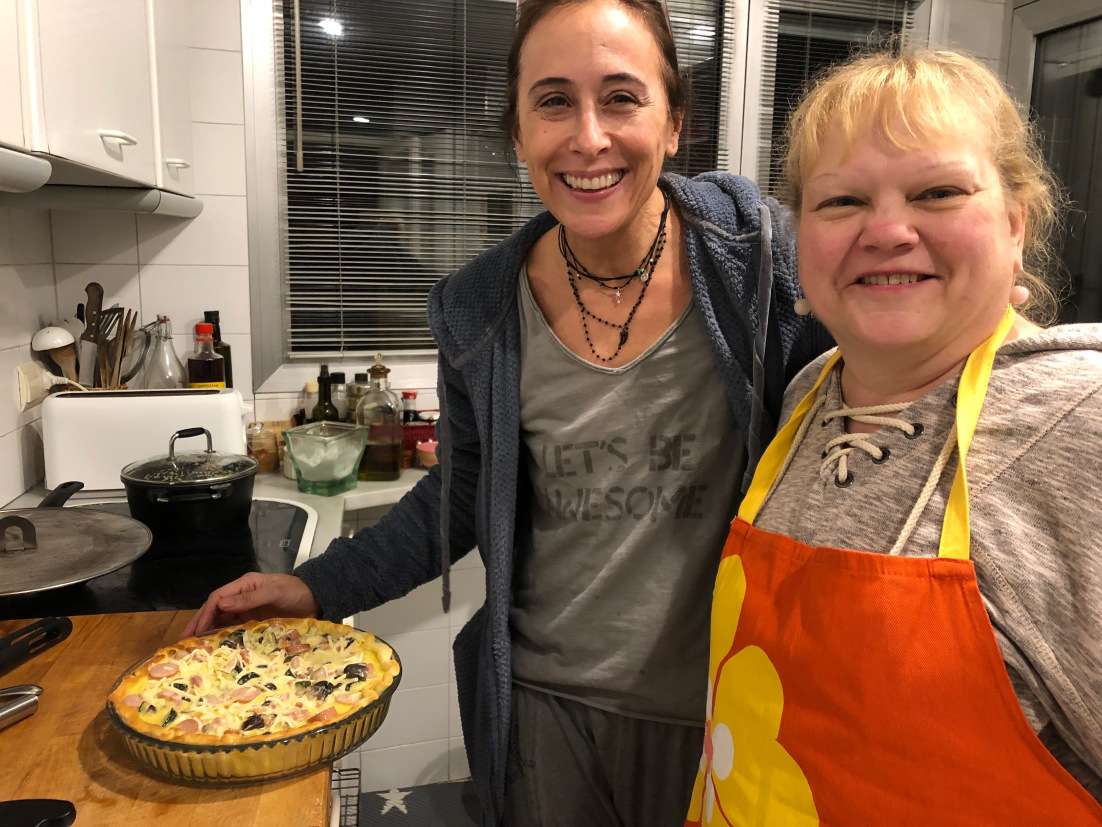 In 2018, Chris had the opportunity to visit several recent students in multiple countries! First she went to Spain to visit Maria and her family outside of Barcelona. Maria also coordinated with four other former students so they could all see Chris and explore the area together. Chris even visited Maria's grandmothers (one of whom is a famous cookbook author) and ate meals in their homes.
"Meeting my other boys in Barcelona was phenomenal as well," Chris said. "It was so cool to sit back and listen to them compare and contract their experiences in my little town of Boyne City! Before that, Maria and I met with her British Summer coordinators and talked about all the successful students I have worked with in the past. It was great to meet people who do things on the other side."
Chris also never goes more than a year without seeing her former student Florian, and she spent the last five days of her trip with him and his family outside of Munich, Germany, even while he was remodeling a hotel.
While the trips are special to Chris, "it's the kids that keep me motivated." She said she enjoys the opportunity to work with teenagers, and her passion for international students, their families, and their experiences keep her young.
Whether she's searching for the next host family or shuttling students to activities on weekends with her "International Uber", we are glad to have Chris's dedication and passion on the NOD team.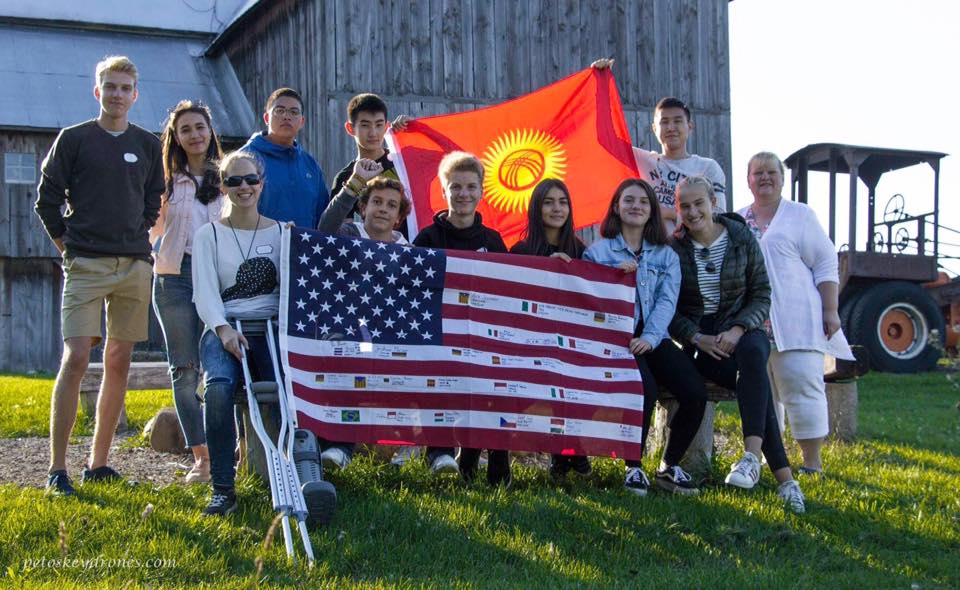 "I take my responsibility to the students, their natural parents, and host families very seriously," Chris said. "The closer the match, the better the placement, and the little cultural differences are easy to overcome. There is a family for every student!"