NOD gives a shout-out to amazing Local Coordinators, Jonathan Schnack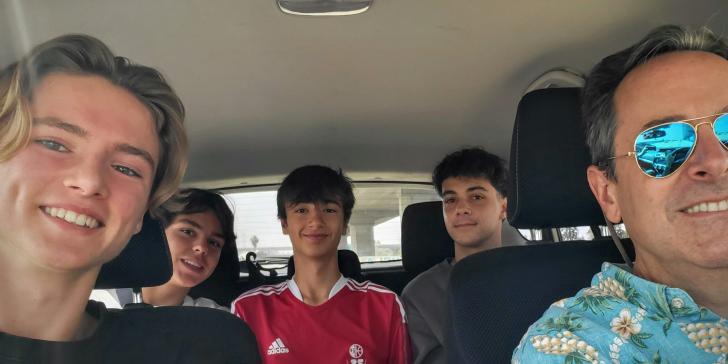 Nacel Open Door (NOD) is excited to give a Star Award one of our amazing Local Coordinators, Jonathan Schnack, of Long Beach, California! Jonathan has been a Local Coordinator for Nacel Open Door's Short Term Program for just shy of 10 years. He has run an amazing, fun-filled summer program out of Long Beach, where kids from many countries have had the pleasure of enjoying a sunny and action-packed experience in Southern California.
Jonathan, who is a teacher and a very active father of three boys, has taken our students on many adventures over the years including California beach days, amusement parks, hikes to the Hollywood sign, kayaking, visiting television studios, and much, much more. He has also taught small group English tutorial programs for many years.

In addition to teaching and serving as the Local Coordinator, Jonathan and his family have welcomed many of our students into their home as a part of the experience. We know that the friendships and memories they have made will last a lifetime.
NOD would like to take this opportunity to thank Jonathan for the wonderful work he has done as a part of our Short Term Team. We look forward to seeing what next year brings and wish him and his California network a great year!
Nacel Open Door is grateful to Jonathan and all of our Coordinators and Local Representatives who work tirelessly with our students, families, and schools to make our international student exchanges work so well! To learn more about being a Host Family or Local Representative visit www.nacelopendoor.org/get-involved