Recipe | Brigadeiro (Brazil)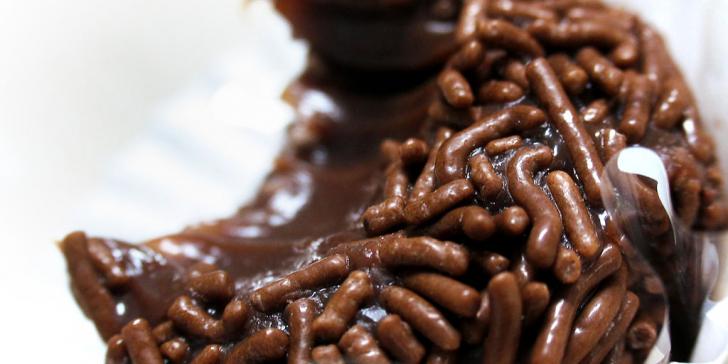 Are you looking for a simple yet indulgent sweet to satisfy that chocolate craving or trying to put an international twist on dessert? 
Kathia of Brazil shares her recipe for brigadeiro, a popular chocolate bon bon served at many Brazilian and Portuguese celebrations.
Ingredients
3 tablespoons cocoa
1 can of sweetened condensed milk
1 tablespoon butter
Chocolate sprinkles
Directions
Add cocoa, condensed milk, and butter together in a pot, and place on low heat.
Mix constantly until you are able to see the bottom of the pot when you tilt the pan.
Pour the mixture onto a lightly greased plate or cookie sheet. Let cool for a few minutes.
Roll into balls with your hands greased with butter, and coat the balls with chocolate sprinkles.