Recipe: Chicken Cordon Bleu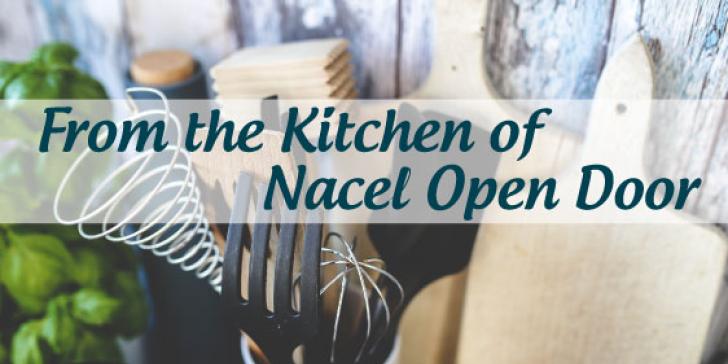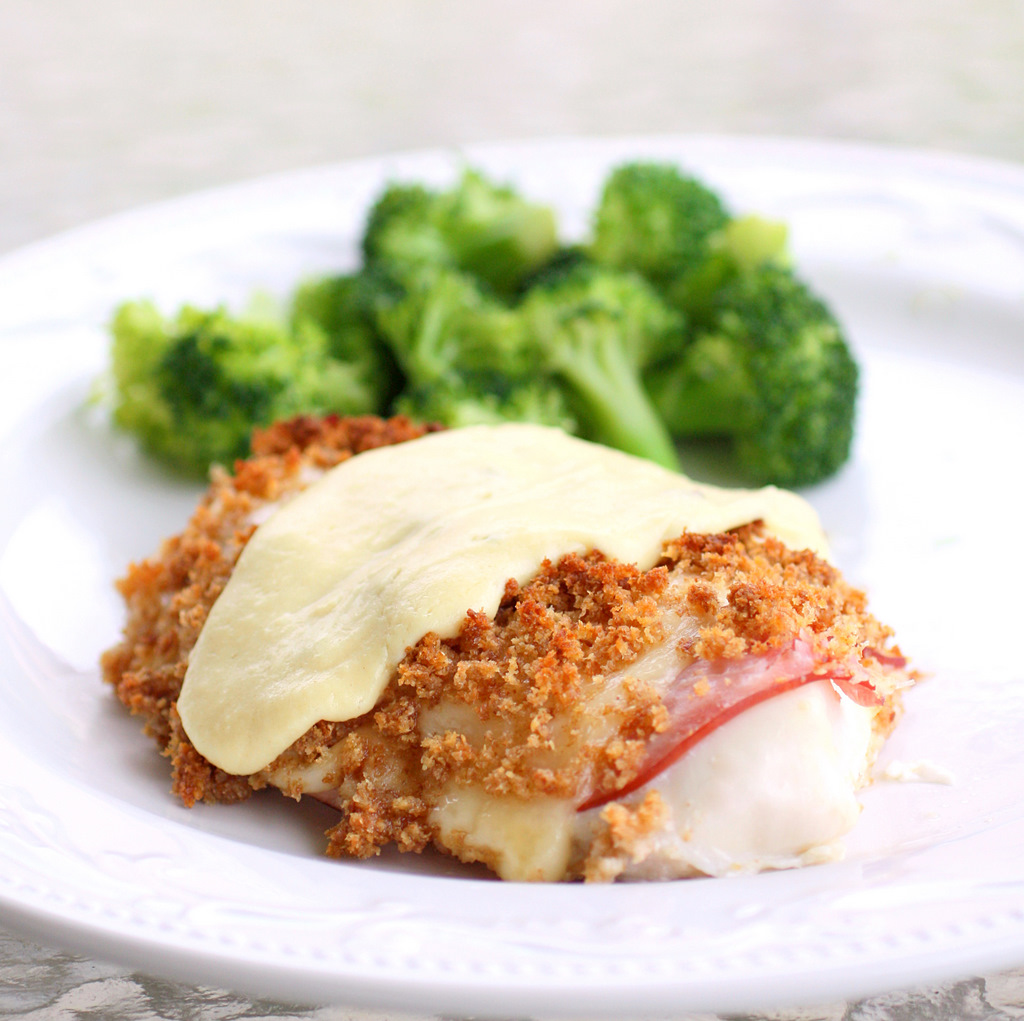 We'd forgive you if you thought Chicken Cordon Bleu was a French dish. The term "cordon bleu" comes from the French language and is translated as "blue ribbon". It refers to a wide blue ribbon worn by the highest order of knighthood, and has since been applied to food prepared to a high standard by outstanding cooks.
BUT, the dish Chicken Cordon Bleu actually comes from Switzerland, originally classified as a schnitzel filled with cheese in the 1940s. There are many variations of the dish, including many that call for using veal.
Below, you'll find a recipe for the chicken and ham version of Chicken Cordon Bleu, from allrecipes.com.
Prep time: 10 minutes       Cook time: 35 minutes       Ready in: 45 minutes
Ingredients 
four boneless, skinless chicken breast halves
six Swiss cheese slices
four slices of cooked ham
1/2 cup of breadcrumbs
1/4 teaspoon salt
1/8 teaspoon pepper
Directions
Preheat over to 350 degrees (175 degrees Celsius). Coat baking dish with nonstick cooking spray.
Pound chicken breasts to 1/4 inch thickness
Sprinkle each piece of chicken on both sides with salt and pepper. Place one cheese slice and one ham slice on top of each breast. Roll up each breast and secure with toothpick.
Place breasts in baking dish and sprinkle evenly, both sides, with bread crumbs.
Bake for 30-35 minutes or until chicken is no longer pink.
Remove from oven and place half of a cheese slice on top of each breast. Return to over for another three to five minutes to melt cheese.
Remove toothpicks and serve immediately.
Tip: Aluminum foil can be used to keep food moist, cook it evenly, and make clean-up easier.
This is also the top tip from allrecipes.com, which may improve your Chicken Cordon Bleu experience:
"I read the reviews and took the suggestion of some others. First of all, I dipped the chicken in egg wash, then laid the slices of ham and cheese on top. I got a plate and sprinkled breadcrumbs and placed the chicken on it and rolled it from there. I also added a pat of butter on top of each. It came out beautifully and you must use the sauce (which is 1 can of cream of chicken soup, 1/2 cup of sour cream and 1 tbsp of lemon juice). I put a bed of white rice on the plates, put the chicken cordon blue on top of the rice covered with the cream sauce. A good side dish is buttered rolls, mmm-mhmm! All I can say was that it was such a beautiful presentation and absolutely heavenly!"