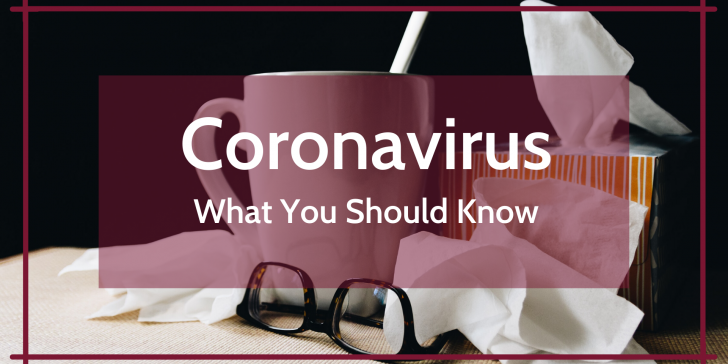 As an important part of the Nacel Open Door community, we want to share with you current information regarding the ongoing Coronoavirus (COVID-19) outbreak. Our number one priority is the health and safety of our students and families.
At this time, the World Health Organization (WHO)has not placed any restrictions on travel and the U.S. Department of State and the Centers for Disease Control and Prevention (CDC) have only recommended against nonessential travel from China and Iran. They also recommend against nonessential travel to South Korea and Italy. You can stay informed regarding all travel restrictions as the risk assessment by country evolves at CDC.gov/coronavirus/2019-ncov/travelers/index.html
Following is some helpful information about what to look for and what you can do:
Helpful facts:
People – including those of Asian descent – who have not recently been in an area of ongoing spread for COVID-19 or have been in contact with a person who is a confirmed or suspected case of COVID-19 are at no greater risk or acquiring and spreading COVID-19 than other people.

People who have returned from an area with ongoing spread of COVID-19 more than 14 days ago and do not have symptoms are not infected with the virus and contact with them will not give you the virus.

Someone who has completed quarantine or has been released from isolation does not pose a risk of infection to other people.

The risk or getting COVID-19 in the U.S. is currently low.
If someone in your community has been exposed, or you have recently been to a location with widespread or ongoing community spread, monitor yourself for symptoms and stay healthy and clean to prevent any possible spread. These symptoms include:
Fever

Cough

Shortness of Breath
These symptoms may appear 2-14 days after exposure. If you have these symptoms, it is recommended that you go to a primary care physician, and not to an emergency room as these symptoms can be a sign of many different illnesses and going to an emergency room will often result in long waits.
If you do not have symptoms, but simply want to protect yourself, here are some tips to stay healthy:
If you have not already, get your flu shot, and encourage those around you to do the same.

Avoid close contact with people who are sick.

Avoid touching your eyes, nose, and mouth.

Stay home when you are sick.

Cover your cough or sneeze with a tissue, then throw the tissue in the trash. If you do not have a tissue, cough or sneeze into your elbow, never your hands.

Clean and disinfect frequently touched objects and surfaces using regular household cleaning sprays or wipes.

Wash your hands with soap and water for at least 20 seconds, especially after going to the bathroom; before eating; and after blowing your nose, coughing, or sneezing. (If soap and water are not available, use an alcohol-based hand sanitizer with at least 60% alcohol.)

Get plenty of sleep, stay active, manage your stress, drink plenty of fluids, and eat nutritious foods.

The CDC does not recommend that people who are well wear a facemask to protect themselves from respiratory diseases, including COVID-19.

Facemasks should be used by people who show symptoms of COVID-19 to help prevent the spread of the disease to others and for health workers.
To help students and youth in your community understand COVID-19 a bit better, NPR has made a child book illustration explaining prevention and information that you may find useful. You can view it here: https://www.npr.org/sections/goatsandsoda/2020/02/28/809580453/just-for-kids-a-comic-exploring-the-new-coronavirus
As medical professionals around the world work to stop the virus, it is important to do your part to prevent more spread.
For frequently asked questions and more general information about the Corona Virus, view the CDC's website here: https://www.cdc.gov/coronavirus/2019-ncov/faq.html
For more information about the use of facemasks, check out this New York Times article here: https://www.nytimes.com/2020/02/29/health/coronavirus-n95-face-masks.html
As the Corona Virus lives on, remember that we all have a part to play against it and that it can be prevented and the spread can be stopped.